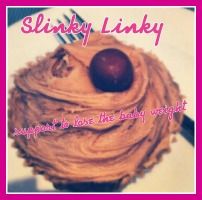 Well, I am very happy today. After my kick up the bum last week, I stuck to my guns, and I started to eat healthier. I also had some help from some lovely people on twitter, and I have to thank Sarah for helping me with Weight Watchers. I signed up online on Monday, and have been following it since then. I have surprise myself quite  a bit; I've stuck to my points each day (and dipped into my weekly points but haven't eaten them all) – I didn't think I could. I have made healthier choices, got out of the house and started walking, and have been drinking more water.
If you are not familiar with Weight Watchers, you get a certain amount of 'points' to eat each day, and a number of points you can optionally decide to eat during the week for treats. Points = Food, and essentially the lower fat the food, the lower the points, in a nutshell.  As I have said before, I have done both Weight Watchers and Slimming World, both have worked in their own way. I do prefer the style of Slimming World, but I must say Weight Watchers is proving easier for me this time around. Well this week so far!
Weight Last Week: 15 Stone 2 and a half
Weight This Week: 15 Stone 1
Weight Lost: 1 and a half pounds
I am so pleased I have lost this weight, considering I only started on Monday, and so haven't done a full week of weight watchers yet. I will be interested to know how I get on next week, after doing it for a full week. I do feel much better following a set diet/routine, I feel a bit more in control.
I am away this weekend, and probably going out for dinner, so I need to make sure that I make some healthier choices. I have the Weight Watchers app on my phone so I am hoping to still track as I go along.  I don't want it to totally take over my life, but I really need to crack on.
If I lose 1 and a half pounds every week, I will have lost 21 POUNDS by Christmas! I need to keep this and visualise this in my mind this week.
How about you? How are you getting on? Do you have a weightloss goal? Are you going to join me and Slinky Linky in our Christmas Countdown?